Accelerate workplace health
Empowering your organization through highly personalized health initiatives using trusted resources and collaborative design.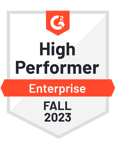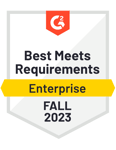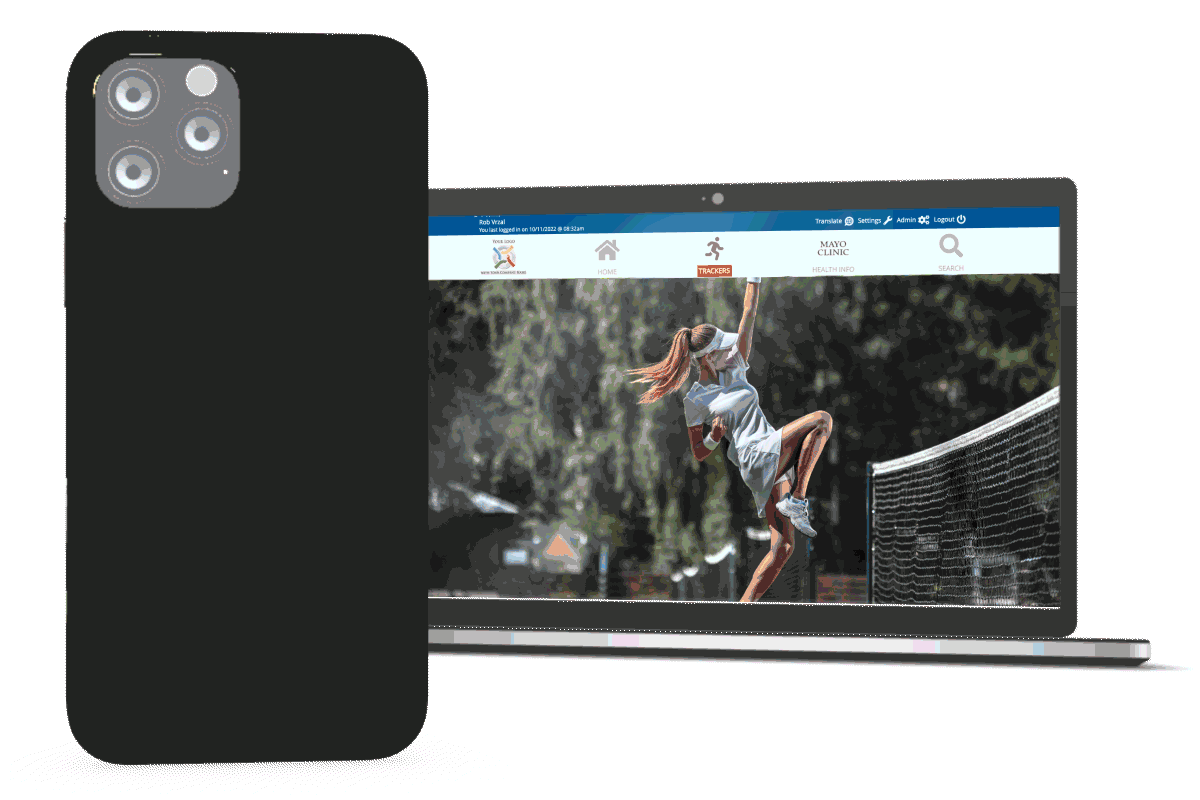 Health programs you can trust Harnessing decades of

Mayo Clinic

research and data
Mayo Clinic resources are incorporated into all aspects of Wellvation's intelligent technology platform, ManageWell™. Our Health Assessment uses Mayo Clinic's highly researched risk stratification model to score participant perceptions, health risks, and readiness to change.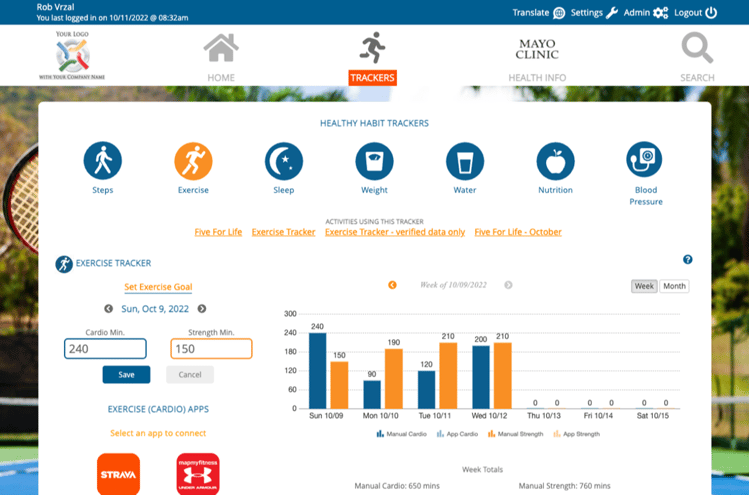 Personalization
Human-centered well-being experience
Your program. Your way.
Data illuminates opportunities to motivate real, lasting change. It's decades of the world's most trusted science leveraged to create personalized, human-centered well-being experiences.
Personalized Wellbeing Drives Engagement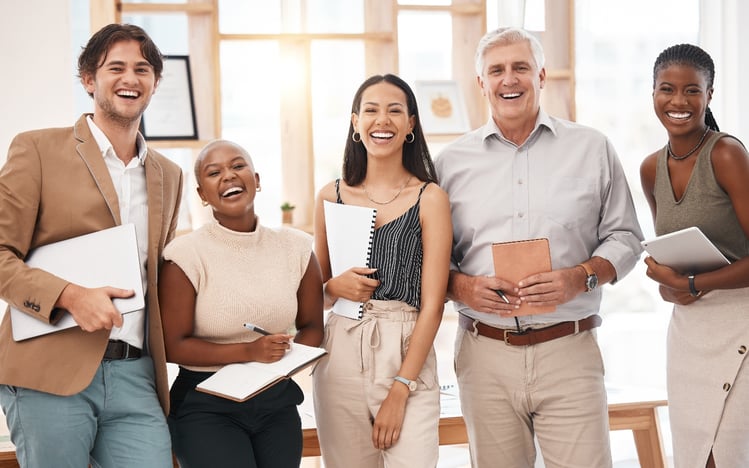 Engagement
Grow from participation to engagement
True motivation comes from within.
Wellvation uses our MyHealth Assessment to meet each participant wherever they are in their health journey. When someone has a personalized, attainable, clear path forward, they are intrinsically motivated to not only commit to wellness, but to make it a way of life.
A Better Way to Wellbeing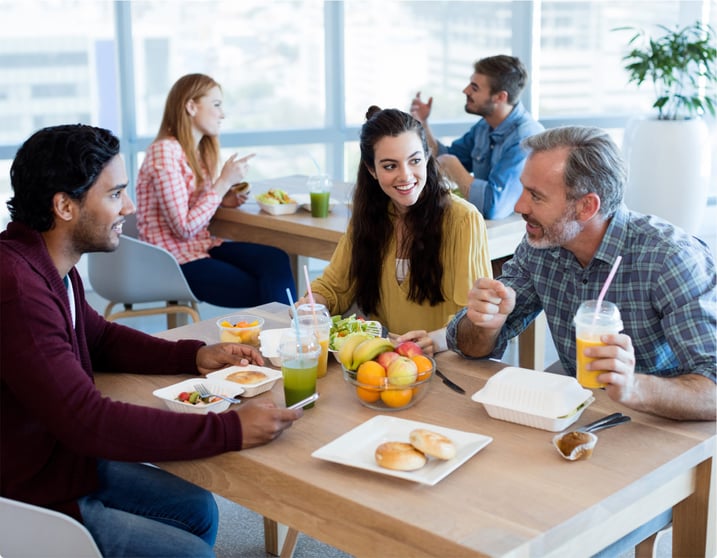 Culture of Health
Elevate community through workplace wellness
Showcase your organization's values.
Wellvation prioritizes the power of personalization and engagement. Focusing on these elements creates empowerment and community. When your workforce is empowered to be their very best and to work together to reach the next level, that is a Culture of Health.
Wellbeing impacts that transcend workplaces
Simplify admin while personalizing experiences.
Complex strategy and customization, simplified.
Wellvation's capabilities are close to limitless as a central force for emerging health information technology and data-driven innovation— and it's all at your fingertips.
Relevant programming
Trustworthy health initiatives
Engaging personalization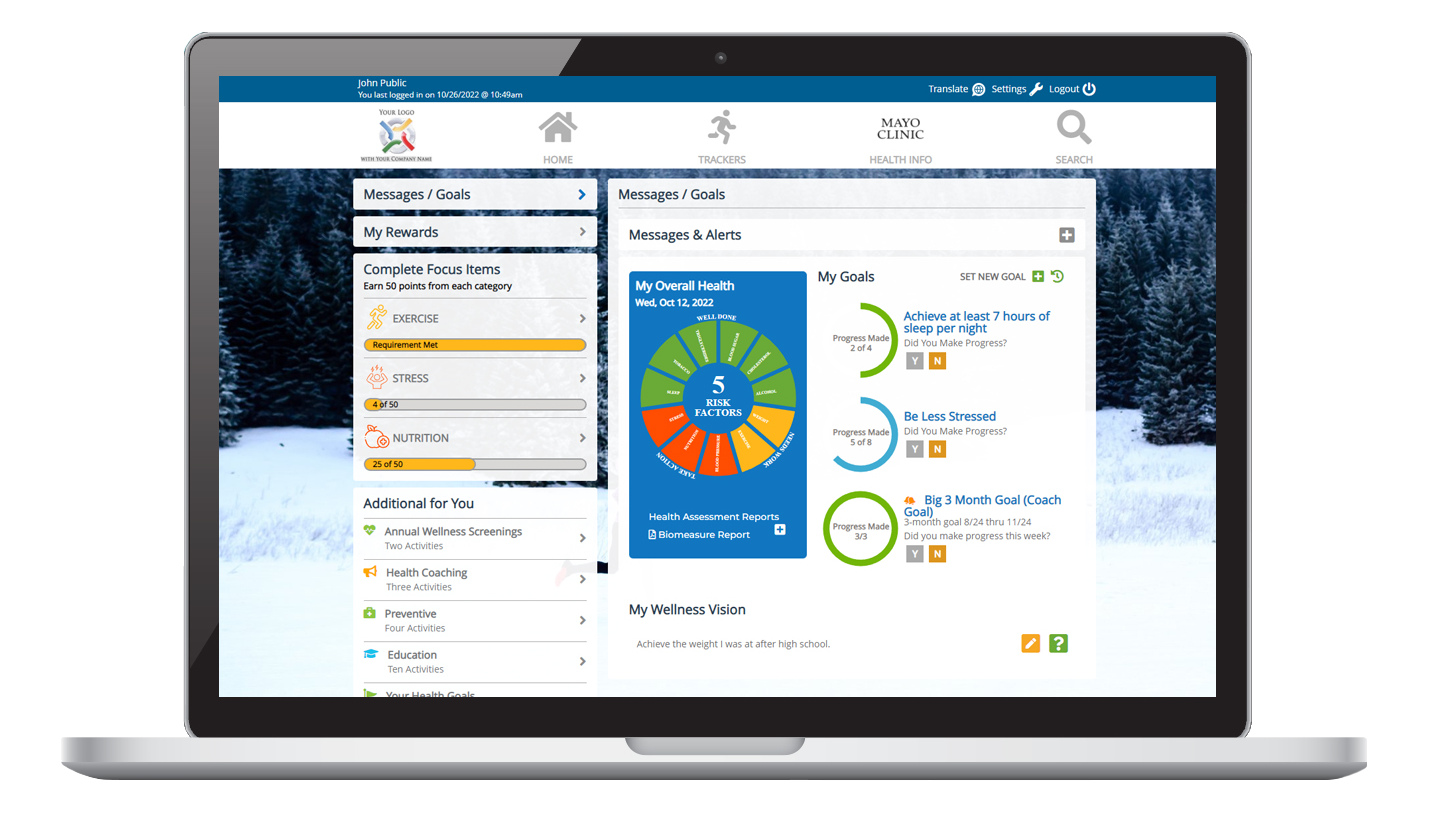 Workflow automations
Employer customization
On-demand analytics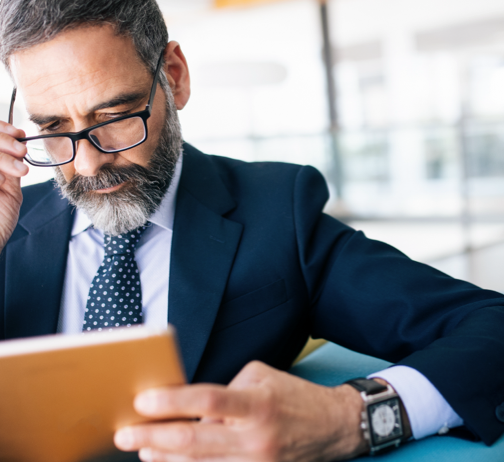 Having the right goals is important, but those goals aren't going to do you any good without a plan in place to achieve them.
-Mayo Clinic Guide to Healthy Living
Wellvation meets the needs of consumers by providing them with trusted health information by Mayo Clinic and engagement with wellness tools and resources, utilizing a systematic approach that leads to sustainable improvements in their health.
Sandhya Pruthi, M.D.
Medical Director, Health Education & Content Services, Mayo Clinic
Personalization is extremely important because everyone has different goals and challenges. What works for one person may not work for another. Personalizing your plan so that it's truly yours makes it much more likely that you'll be successful.
-Mayo Clinic Guide to Healthy Living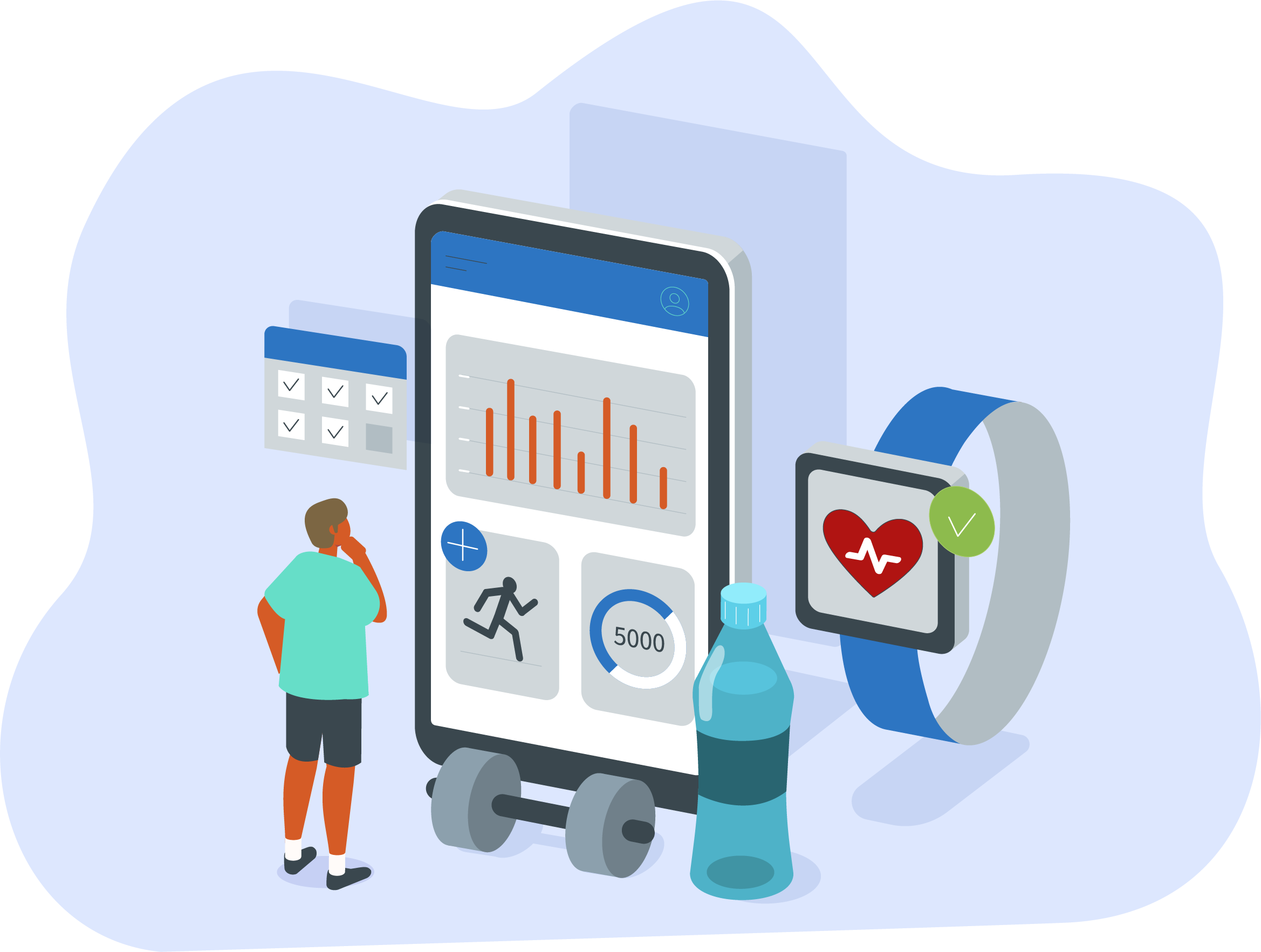 Transform your organization's culture through wellness
Corporations | Health Systems | Brokers
Connection is a significant element of intrinsic motivation. ManageWell™ social connections increase participation rates, inclusion, and employee engagement.
Resources for inspiring a

Culture of Health
True wellness is a journey that builds whole-self health improvements. By
developing intrinsic motivations, Wellvation cultivates an innate sense of
ownership that leaves no one in your organization behind.