Employers Role in Mental Health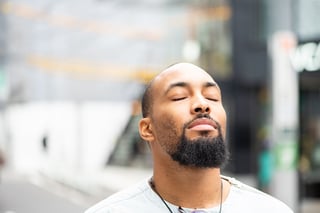 It is not an overstatement to say that America, along with the rest of the world, is in the midst of a workforce resiliency crisis.
Negative emotions preoccupy employees in America and Canada more so than other regions in the world. Record levels of worry, anger, and sadness are causing 57 percent of the workforce to experience daily stress, fueling low engagement and burnout [1]. Gallup puts a US$8.1 trillion price tag on the impacts of mental health on global business.
For Gallup, the answer is for business leaders "to recognize the influence of employee wellbeing and engagement on workforce resiliency." Gallup's hope is that with better stress and mental health data, companies will "not just generate profits, but….thriving employees who are capable of weathering crises."
Experts at Mayo Clinic agree and see a clear role for employers to support organizational resiliency. "Leadership, workforce culture, and physical office environments all influence employees' ability to operate under stress and crises," says Dr. Sandhya Pruthi. "Wellbeing programs can be mechanisms for employers to create awareness of mental health importance within their workforce populations while securely and privately providing protected resource opportunities." The important distinction for employers is to focus their wellbeing programs on being risk-to-resource tools. Wellbeing programs should fall short of diagnosing and treating employees, but instead support and encourage health care engagement. "Wellbeing technology, validated health assessments, and health information content are great for raising employees' awareness of their own mental health risks and funneling appropriate resources so they can access easy entry points into their employer-sponsored health benefits."
"Across all industries, clients are increasingly concerned about the levels of stress and mental health in their workforce," says Dan Proulx, President of Wellvation, a wellbeing company that uses AI learning to accelerate workforce health and cultures. "Our decade-long collaboration with Mayo Clinic taught us long ago of the strong correlation between mental health, physical health, job performance, burnout, and resiliency." According to Proulx, wellbeing programs must support employers in raising mental health awareness and creating informed cultures with positive perceptions surrounding these issues. Proulx encourages employers to focus on leadership, safety and security, and trust to generate engaging wellbeing programming.
Leaders who share their own stories encourage employees to reframe their own experiences and perceptions, reducing mental health stigmas. Employees must feel safe to address challenges within the workplace, trust in their wellbeing program's content, and be secure in their benefit system's ability to protect their privacy and health information.
Wellvation's approach is to broaden the scope of their health assessment. "In collaborating with Mayo Clinic, we identified two validated mental health risk questions," says Proulx. "The questions are regularly used at office visits as a first-level assessment to see if further health resources are needed." For employees who answer yes to both health assessment questions, ManageWell pre-populates relevant health content and benefit resources into the employee's password-protected, encrypted dashboard. Deidentified, aggregated reports are pushed to the administration portal to better inform programming goal and strategy development, while protecting employee's personal health information.
"Every moment that employees are preoccupied with negative emotions is a moment they are distracted and not fully present or engaged at work," says Proulx. "From this perspective, it is easy to see how stress chips away at engagement and innovation."
Schedule here to discover more on how to foster workplace resiliency.
---